Flushable stool
sample collection sheet
Made from a specially designed paper that is dissolved by the flow of water.
Flushable after use.
Folds up small and compact, and convenient for carrying.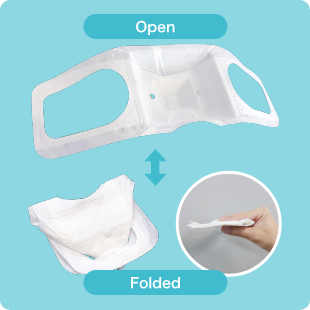 Top causes of death
in America






Overall, the lifetime risk of developing colorectal cancer is:
about 1 in 22 (4.49%) for men and 1 in 24 (4.15%) for women.
Cancer mortality rates
by location
In the early stages of colorectal cancer, patients often do not have any symptoms. A fecal occult blood test during a routine checkup is an effective means of catching this type of cancer early. But stool samples mixed with water or cleaning agent can hinder accurate detection.
Raku-Ryu Cup is a hygienic and easy-to-use way of ensuring that no unwanted substance will be mixed with the stool sample. It reduces the risk of fecal occult blood or bacteria going undetected.
Source: Centers for Disease Control and Prevention(CDC)
American Cancer Society
2015
Raku-Ryu Cup is
the ideal solution for anyone
with the following concerns: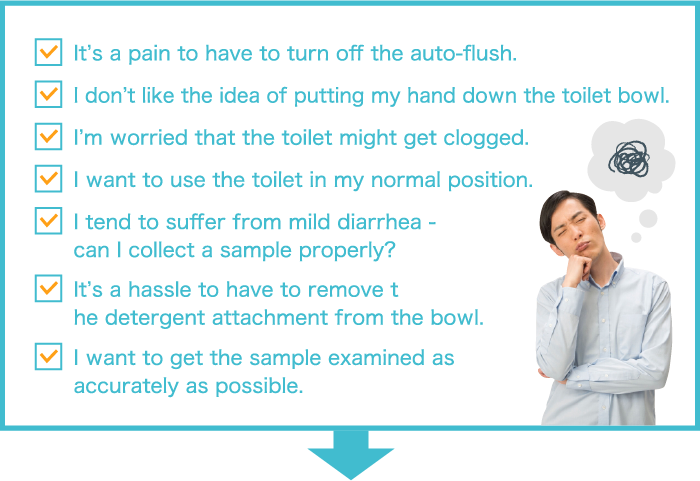 Raku-Ryu Cup offers
the ideal solution to
all these worries!
How to use
the Raku-Ryu Cup
Raku-Ryu Cup is easy to fix in place with adhesive tape.
It can be used with all types of toilets, including squat-style, non-flush, and portable toilets.